rules list!
no real people

also no real animals sorry pet pics r cute but i dont wanna say they fuck lol

no underage characters

if a character ages in canon, either submit a picture where they're an adult or specify the part

(e.g. jotaro kujo in diamond is unbreakable rather than in stardust crusaders)

if a character's age is uncertain i won't post it

(e.g. the danganronpa v3 cast, akira fudo in the devilman manga)

no characters that are rapists/pedophiles/sexual predators in canon

(e.g. funny or scarlet valentine from jjba, hisoka from hxh, griffith from beserk)

mod reserves the right to refuse characters that are skeevy but not straightforwardly predatory. (e.g. i wont ever post narciso anasui) im a lesbian lol no creepy men allowed
i won't take characters from media made by predatory or reactionary/fascist creators (e.g. detroit become racist)
no nazi characters oh my god
don't send explicit stuff!!!!!! i know the account is about characters who fuck but that doesnt mean you can send that unprompted what the hell
i'll do a cursory google for characters/media im not familiar with but generally im taking you on good faith that they fit the rules
i usually follow ppl who submit just to make tagging who requested a post easier! feel free to softblock if you don't want the account following you
feel free to submit more than one character!
ocs are okay!
if a character is from a webcomic or something similar i can post a link to it to promote it if u want!
there's just one mod so requests might take a while, i usually do a bunch at once to clear out the inbox. my main twitter is here!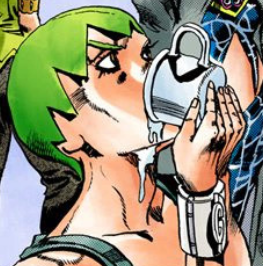 have a sexy day